December 18, 2012 by
Filed under Bible, choices, Christian walk, Christmas, family, gift, grace, legacy, parenting, relationships
There is a common misconception that the God of the Old Testament, Jehovah, was a blood thirsty one.
At first glance, this might seem to be the case. He wanted the Israelites to kill all the people in the land of Canaan. And of course, the human mind likes to exaggerate the truth. Instead of just conquering the people in Canaan, it becomes, "Kill everybody everywhere!!"
However, this is not true. Jehovah was a God of mercy even in the Old Testament. Take Rahab, for example. Even though they destroyed Jericho, Jehovah still had mercy on her, because she truly had a heart for him.
But, just for a moment, let's go back further in time than the crossing of the river Jordan. There were certain people groups that God wanted them to fight and some he said to leave alone. Which were they?
In Deuteronomy 2, God describes these people: the children of Lot and the children of Esau! Let that sink in for a minute. These groups were the Ammonites, the Moabites, and the land Seir. The first two were from Lot's two daughters and the last one was from Esau.
Why would God honor these groups? (I realize that later Moab was to be destroyed, but that's only because they attacked Israel where they were the most vulnerable: in the back, where the ones who were too weak to fight were.) It's not like they loved him! In fact, the exact opposite!
I really believe it's because of the legacy that was left to them. My mind goes even further and I wonder if Esau only would have stayed patient and not allowed his brother to manipulate him, what would have happened? Yet, God still provided for him. Gave him a place to call his own.
The two groups from Lot came from an incestuous relationship. But, because Lot was a righteous man, (Peter tells us) God honored his people. If he would have lived out his true identity in God, I wonder how much more God would have blessed his people?
What kind of legacy am I leaving for my children? I know that we will each stand before God responsible for our own actions, but our actions and decisions do directly affect the lives of others.
I want to give my children the best gift this year at Christmas: a legacy of devotion to God.
A legacy of blessing.
What are you giving this Christmas?
At the end of every day it seems that I'm just plain tired. Some days more than others. But, the fact of the matter is, I've worked hard and I'm ready for some down time. We are all in different stages of life that offer different challenges, but for me, right now, my challenge is parenting.
I never thought when I embarked on this journey that it would be so draining. Common sense said it was going to be work, but this is something I could never have fully prepared myself for.
The other day was particularly discouraging. I work hard to train my children to love God and I have this one child who wants to be in charge. I was tired of it. I wanted to throw my hands up and say, "Forget this!"
So when I read the verse "And let us not be weary in well doing, for in due season we shall reap, if we faint not." (Gal. 6:9), it almost seems like a joke! Really? I'm not supposed to grow weary? Impossible! How can there be times when I am not "utterly spiritless, . . . wearied out, exhausted?" [1]
Truthfully, it is impossible! No human in this world can do the job that has been given to them in their own power. It is when we start focusing on the problems of the moment that we begin to feel the burden more heavily. Our thoughts spiral downward. We want to "forget this!"
But God has a different solution. Isaiah 40:31 says, "They that wait upon the LORD shall renew their strength; they shall mount up with wings as eagles; they shall run and not be weary; and they shall walk, and not faint."
This phrase "wait upon the LORD" doesn't mean to sit around and wait for something to happen. If it did, the rest of the verse wouldn't talk about walking and running. Waiting on the Lord requires strength. It means "to twist, to bind; to be strong, robust; to expect, to wait; to be gathered together." [2]
This holds the connotation that God expects us to work hard in training our children diligently, in being a light in that dark place we call work, in practicing servanthood to those around us, and in persevering in any other trial you are experiencing right now. What are we to do in the midst of all this?
Expect to receive Jehovah's help.
If we know that someone has our back and is there to guide us, especially in the turbulent times, we have a strength that doesn't come just from having determination. Our bodies and emotions get tired, yes. Yet, we look to Jesus to deliver us and to remind us that we are about his work and that he is with us every step of the way.
This is our strength.
This is our hope.
"…In due season we shall reap, if we faint not." (Gal. 6:9)
How has God shown himself real to you to help you not grow weary?
1. Blue Letter Bible. "Dictionary and Word Search for ekkakeō (Strong's 1573)". Blue Letter Bible. 1996-2012. 19 Nov 2012. < http:// www.blueletterbible.org/lang/lexicon/lexicon.cfm?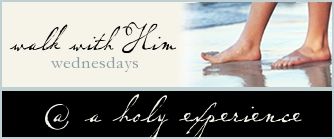 Growing up, I heard all the stories of Joshua and Caleb and of how brave they were. They didn't back down when everyone else did. They believed God.
But that's where it stopped for them! They only did the important things. The big things. They missed another key ingredient to the success of the Israelites:
Training their children.
Was it important to follow God and conquer the land? Definitely! God wanted complete obedience from them in this area. But he also knew how important it was to pass the torch. Deuteronomy 6:4-9 and 11:18-20 emphasize the importance of diligently training our children. This training happens when we do laundry, wash the dishes, clean the car, go for a walk, and any other activity you can think of. It is not to be just a part of our lives; it is to be our lives.
This is where Joshua and Caleb failed. They were so busy fighting (doing the right thing), that they forgot to do the other right thing. They forgot to tell their children about all the wonderful things God had done for them. It seems that talking to their children about God would have been as natural as taking a breath for them, but yet they missed it. And what was the result?
And also all that generation (the generation that crossed over Jordan) were gathered unto their fathers: and there arose another generation after them, which knew not the LORD, nor yet the works which he had done for Israel. And the children of Israel did evil in the sight of the LORD, and served Baalim: And they forsook the LORD God of their fathers, which brought them out of the land of Egypt, and followed other gods, of the gods of the people that were round about them, and bowed themselves unto them, and provoked the LORD to anger. (Judges 2:10-12)
It didn't take long. One generation. That was their children! Not their grandchildren!! The Israelites failed to share how they saw God work and the price that was paid was enormous.
I may not have all the answers to the questions about the Bible that my children have, but that should not make me shy away from talking about God! If I love the Lord like I really think I do, it should be spilling out.
Joshua and Caleb were incredible men with incredible faith! But they also made some grave errors. We need to learn from them in both areas.
Will you help me pass the torch and ensure that the next generation will not be ignorant of God and all that he can do?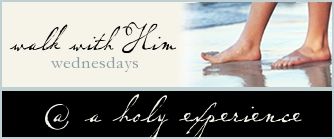 Not that long ago, I watched "Act of Valor." I've seen war movies before, but this one takes it to an all new level! These soldiers were the real deal. No figment of someone's imagination. Just real stuff.
What struck me most was the dedication they had to their families. All needs to be well, emotionally and financially, before they go on a mission. Once they are on a mission, they trust each other. No matter what goes down during combat, there is no question that the soldier bringing up the rear has their back.
I wonder how many times we should have had each other's backs as children and soldiers of God instead of stabbing each other in the back! We are in a battle much more dangerous than the one that the soldiers in the movie faced. The problem with us is we aren't focused on familiarizing ourselves with the enemy's tactics. Rather, we look at the temporal. We squabble and fight over issues that are really non-issues!
Can you imagine those soldiers going into battle and gossiping over why they think the commander of the unit has what it takes to lead? Or maybe even just holding a grudge against one of the members of the unit? I'm sure these issues do come up, but I can almost guarantee they work to resolve them before going into battle.
This is how it should be for us.
Family is most important. And Satan knows this. Why do you think this is his main battle ground?
Also, our fellow soldiers deserve the same love and respect that those in the special forces give each other. We would accomplish much more for Christ if we focused on helping each other, rather than kicking each other to the side in order to be in the front.
So…do you have my back?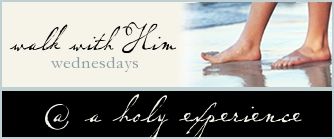 I wrote before about different ways we as parents can approach raising our children to be more grounded in the doctrines of the Bible and hence, more "apologetic" as they get older.
I also addressed and listed some excellent Bible verses that teach the deity of Jesus Christ. The question is, what are the other doctrines that we need to teach to our children?
In this post, I'm going to make a list of the main doctrines I feel children should know. (This is not a complete list. But I think it's enough to get started on.) Because of the immense scope of each doctrine, I will not address each one individually here. I will save each doctrine for its own post. But this will be something to get the ol' wheels turning!
The Doctrine of the Bible
The Doctrine of God
The Doctrine of the Holy Spirit
The Doctrine of Salvation
I don't want to be redundant, but obviously this is not an all-inclusive list. There are doctrines that need to be covered, but only after the ones mentioned above have been taught.
Before I conclude, I want to encourage you to not get overwhelmed. This is why I've tried to keep it simple. (By the way, there is a reason we have them for approximately eighteen years! We do have time.)
There are apologists out there that are not only teaching others about Jesus, but incorporating the same training at home. We can do the same. We need to do the same. I don't want to harp on what I've already said elsewhere, but God is not going to ask your pastor if he trained your children. He's going to ask you and every other parent that is His child.
I'm looking forward to delving deeper into the doctrine of the Bible!
Please, leave a comment if you have any ideas that we can use in teaching our children!
I think no matter where we are in our walk with God, we realize the importance of prayer. Whether we actually tap into this powerful resource, well, that's another matter entirely.
It doesn't matter whether you are male or female or whether your husband or wife is living for God, we each have a responsibility to reach out to God for ourselves and for those closest to us. God is not gender-specific when it comes to our relationship with him.
There's a philosophy being taught that if the husband is not dwelling with his wife according to knowledge, than both of their prayers will not be heard. Michael Pearl writes about it this way:
" By not relating to your wife with knowledge of her status as the weaker vessel—the vessel being her body—your prayer line to heaven is cut, as is hers. That means the person closest to you in the world will not be able to pray for you, and as such you will not be a recipient of the grace you will need to deal with the issues of life." [1]
He's using I Pet. 3:7 to support this claim. But this is a misinterpretation of that verse. God is talking to husbands here, not to wives. It is clear that the husband's prayers will not be heard if he refuses to be the husband God calls him to be. But this does not include the wife. We all stand before God responsible for ourselves. God will not punish the wife by not hearing her prayers just because the husband is not doing what he should.
So, ladies, when it comes to praying for your husband, just do it. He needs your prayers. But what is the best way to do this?
Kathi Lipp wrote an excellent book on this subject called,Praying God's Word for Your Husband. We all go through different seasons in life where we need prayer in different ways. Scripture is just one way a woman can pray for her husband.
God's Word is incredibly powerful and like Kathi illustrates in her book, it can be taken to the throne of God knowing that it is his will! As long as a verse is not taken out of context and the heart of the person praying is sincere, it can wield much power.
Here is a list of some of the topics discussed:
employment
work issues
health
relationship with God
worry
the past
and much more!
Kathi gives examples in each chapter of other women who have experienced the working of God through praying God's Word. Throughout the book she sprinkles prayers that follow different verses that can be used. Of course, she does not teach that you can only use the prayers written down. These are just examples of how you can use the Scriptures.
It is through praying for others, whether using God's Word or other ways, that sometimes we get most of the blessing! God wants us to reach out to him and he wants to reach down and change not only our husband, but us as well.
"Kathi Lipp helps women renovate their lives, their relationships, and their connection to God. She is a national speaker and author who inspires thousands each year to take beneficial action steps in their personal, marital, and spiritual lives. Her wit and wisdom give hope to men and women across the US and Canada to not settle for less than God's loving plan for their lives." [2]
1. http://nogreaterjoy.org/articles/i-need-her-counsel-and-judgement/
2. http://www.kathilipp.com/about/
"Available June 2012 at your favorite bookseller from Revell, a division of Baker Publishing Group."
This book was received free of charge for the purpose of writing this review.
No, I'm not going to harp on the stuff that's on TV.
I could.
But I won't.
It's the time that's spent in front of these different modes of media, like Pinterest, Facebook, Twitter, blogs, etc. that concerns me.
I've just started looking on Pinterest and I have to say it's pretty incredible! I can get so many ideas on various subjects from other pinters (I made that up. HEE HEE)! Yet, how much time is spent on it? And to make it even more convenient, you can get an app for it,too!
It appears that I'm looking down my nose on all these things. I'm not, because, obviously, I enjoy blogging and I like to see what everyone else is up to (Facebook). But the question is, am I allowing something that is good and can be used for the Lord to monopolize my time? Am I more concerned about my pins or about what someone thought of my picture on Facebook than I am about talking to my children? It's easy to allow these no-brain-required activities to take over when I have some down time.
The question is, then, how does a person make sure that their time isn't taken over by these things? I think a good comparison would be on how we handle money. Money in and of itself is not bad. It can be used for the Lord. But as soon as we allow it to monopolize our thinking, it becomes a terrible thing.
People budget money in order for it to be a useful tool for them. The same mentality can be used for social media. Here are some steps that can be taken for budgeting your media:
1. List which media you are involved in.
2. Indicate numerically from least to greatest (one being the least and ten being the greatest) which ones are the most important to you. A good way to figure this out is by thinking about what you want to accomplish with each one. Different kinds of media accomplish different things. Twitter is just a network of tidbits of info. It is great for networking professionally. Blogs take longer, because if you want to be successful, you have to write well. You can't just quickly write down a thought and publish it. Editing is required. I think you get the picture.
3. How much time do you really want to spend on each one? (This really is a sequel to number two.) For instance, Facebook is great for connecting with people. But…if you have allotted 30 minutes for it, then you have to be careful of how much you look at pictures or read status updates. These can be informative, but many times the information is not that important and therefore, a waste of time. Set a timer if you have to.
You may find that certain avenues of communication need only be slotted for certain days. When you budget your time, it is amazing how much you can accomplish in a smaller amount of time that would have otherwise been spent browsing.
The main point is this. Family, after God, is the most important thing we have in this world. If we put them first, they will last with us throughout our lives. Media won't. Set aside the iPod Touch or whatever you use when your kids need you. There will be no regrets.
What a great opportunity to get your kids (grades 1-6) to read more books this summer! If they read eight books and turn in their passport, they can get a free book! Go here for more information.